To truly shift the perception on Planned Parenthood, we must create a separation between this healthcare facility and the controversial issues of abortion. We do this by tackling that debate head-on.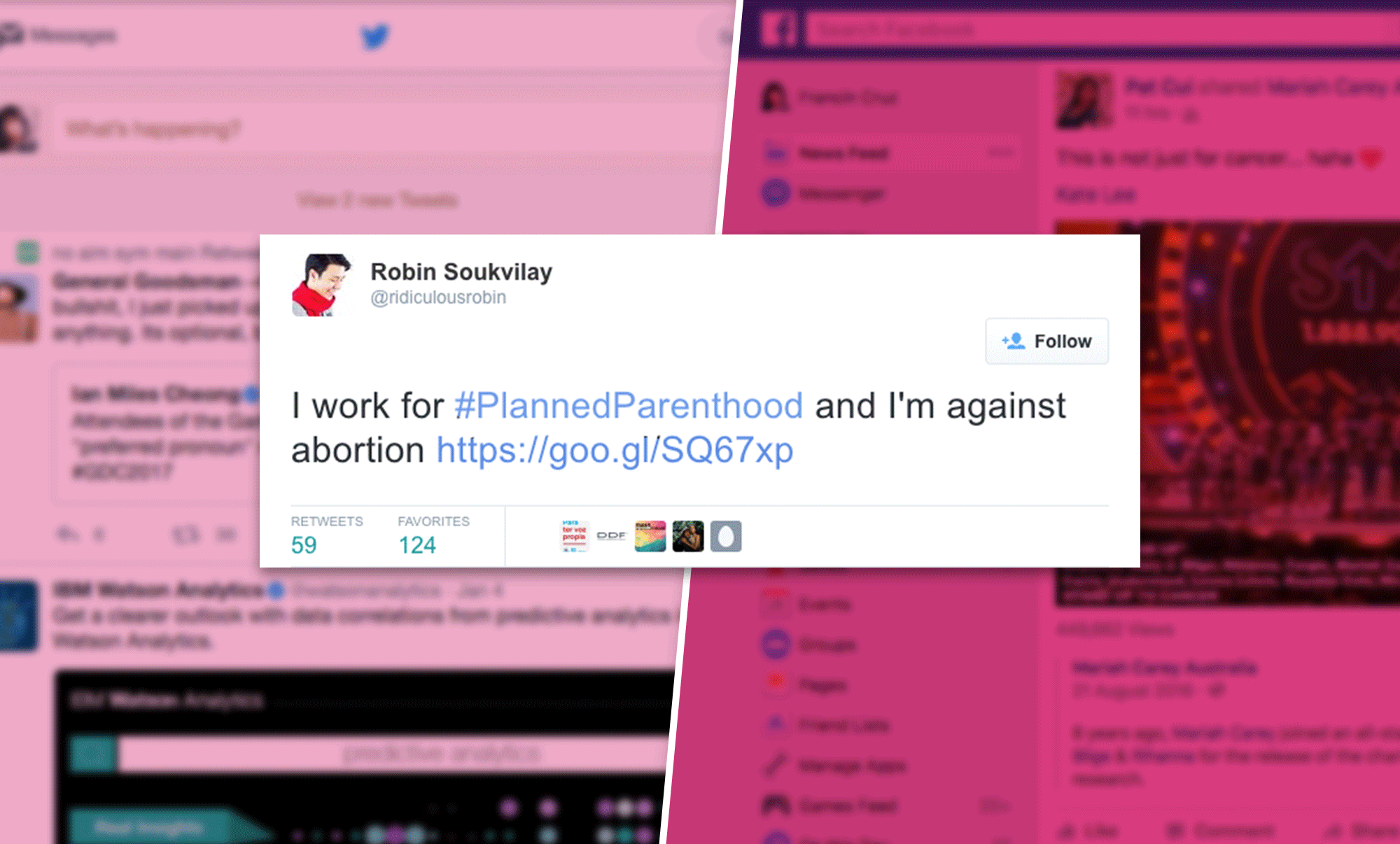 We will get every Planned Parenthood employee to post that they are against abortion.
Cue the media frenzy. Cue the pro-life/pro-choice debates on social media. Everyone will be talking about these posts, which all have a link to the website.
On the website, a broadcast featuring Cecile Richards, the Planned Parenthood President, will be set to go live. By this point, we will have a very captive audience.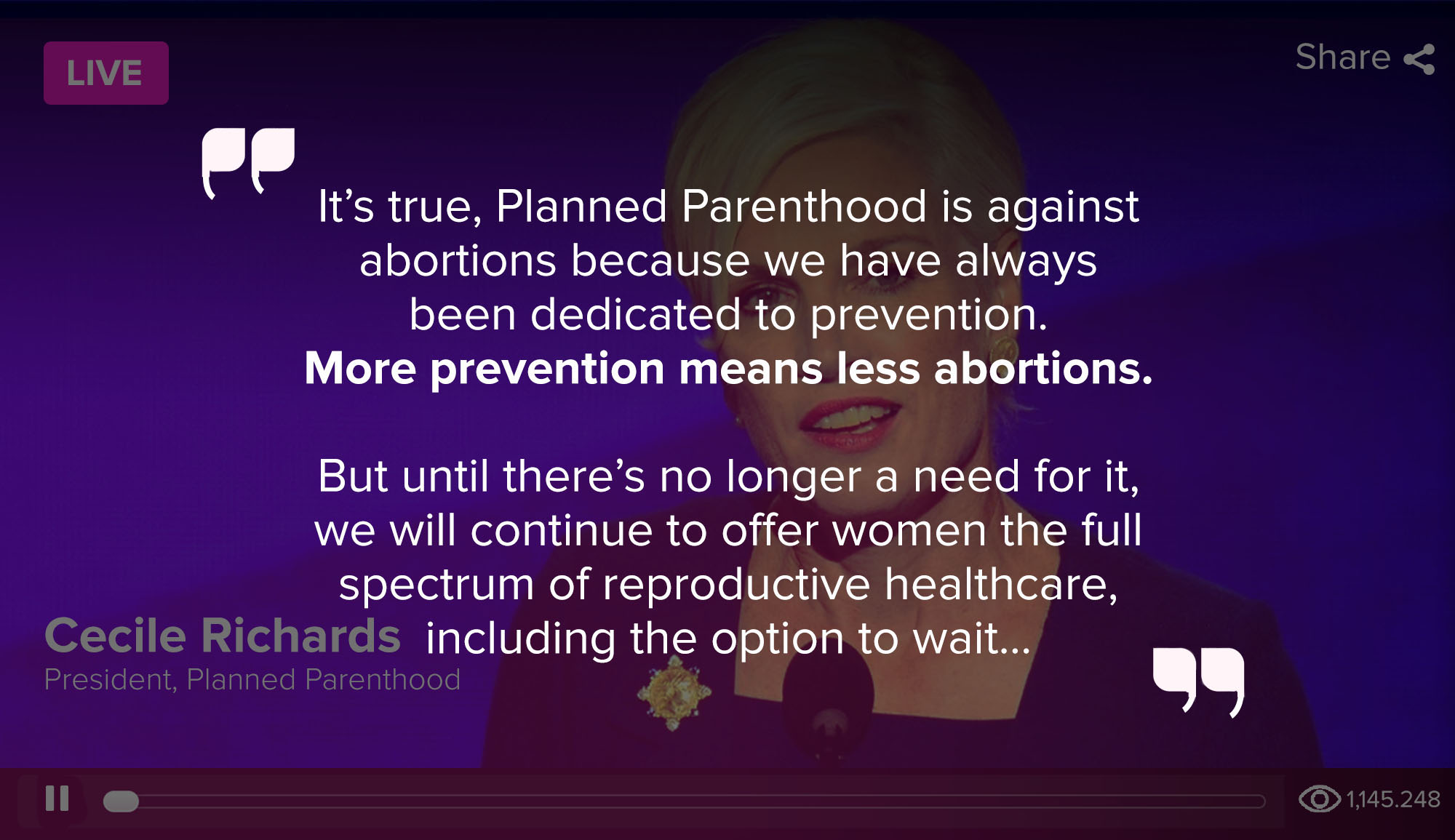 This broadcast will shift the conversation about Planned Parenthood from a never-ending moral debate on abortions to a discussion on prevention.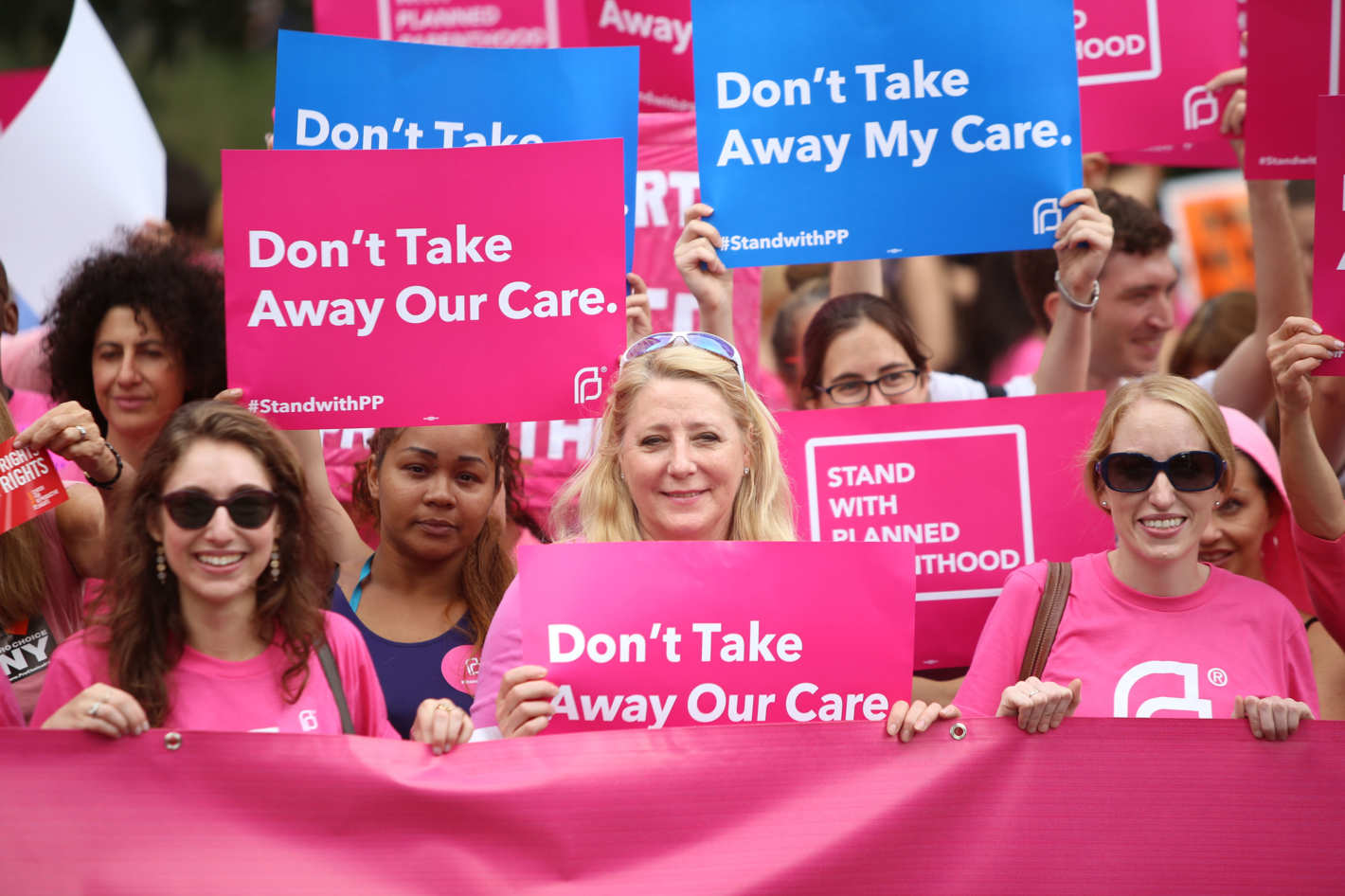 The aim is to create an understanding that where Planned Parenthood truly stands isn't for or against abortions, but with accessible healthcare, free from judgement and politics.